Contact Us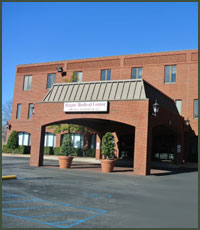 Norfolk Oral Surgery & Implant Center

HAGUE MEDICAL CENTER
400 West Brambleton Ave.
Suite 310
Norfolk, VA 23510
Phone: (757) 440-7777

OFFICE HOURS:
Monday – Friday, 9 a.m. - 4:30 p.m.
Norfolk Oral Surgery and Implant Center and Dr. Krochmal proudly offer the following services:
Dental Implants, Wisdom Teeth Removal, Dental Extractions, Preprosthetic Surgery, Bone Grafting, and Surgical Root Canals. Dr. Krochmal's advanced training in anesthesia allows us to provide quality care with maximum patient comfort and safety in our office setting.
We serve Norfolk, Portsmouth, Virginia Beach, Chesapeake, Hampton Roads and the Virginia Peninsula. Please contact our oral and maxillofacial surgery office at (757) 440-7777.